Hi there!
My name is Janet Ní Shuilleabháin, I also use the name Sharrow online. I'm currently a Mature Student at DCU. I am a parent with two brats, both of whom are on the autistic spectrum. I am a feminist, gamer, geek, inquisitive person, witch and activist. I can be found on twitter as @Sharrow_ie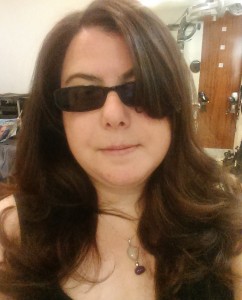 This blog was once my online scrap book but it, like myself has evolved over the years, it now has sections.
For my writing on social issues check out Activism and Agitation.
For my writings on generally pagan matters, check out The Wanton Witch.
For my writing out all thinks geek, gamer and fandom check out Worlds Beyond.
If you need to contact me via email you can do so here:
I have done a certain amount of press work over the last 2 years, if you are interested in reading/listening to what I have done have a look here.
Comment Policy
Comments and questions are welcome, abuse is not.
But I won't ever publish comments which denigrate me. If that is all your are aiming for with your comments then you are wasting your time.