Yes once again I am bitten by the podcasting bug. Worlds Beyond will be an irish podcast about all things Geek, Gamer and Genre Fiction related.
The 1st episode is with Paul Anthony Shortt who's book Red Skies the second in the Lady Raven series was published this week. His is an Author, Gamer, Father and self confessed feminist. We talked about his books, ghost busters, why stories matter and how he will be at Octocon 2015.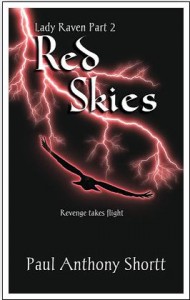 Red Skies is available to down load now from amazon as a kindle release.
You can find Paul Anthony Shortt online in the following places
Website: http://paulanthonyshortt.blogspot.ie/
Twitter: https://twitter.com/PAShortt
GoodReads: https://www.goodreads.com/author/show/6476977.Paul_Anthony_Shortt