StandupIreland is a group which seems to have formed in November 2012 and who's focus is on reopening the Vatican Embassy here in Ireland after it was closed in the wake of the child abuse cover up by the Roman Catholic Church.
They state on their website http://www.irelandstandup.org/index.html they they are a lay group of Catholics which are working together and they are very active on twitter.
And that is were I have interacted with them. They have been very active as the XCase Legislation is slowly making progress and they started interacting with me after some of my tweets had been RT by the Irish Choice Network account. This was aprox a year ago and I tweeted that I was going out to an Occult Ireland meet up and this seems to fascinate them. So much so that a year later they are still trying to bemirch me and other people who are pro choice by asking if they are are going to Occult meetings with me.
https://twitter.com/IrelandStandUp/statuses/346044456098750464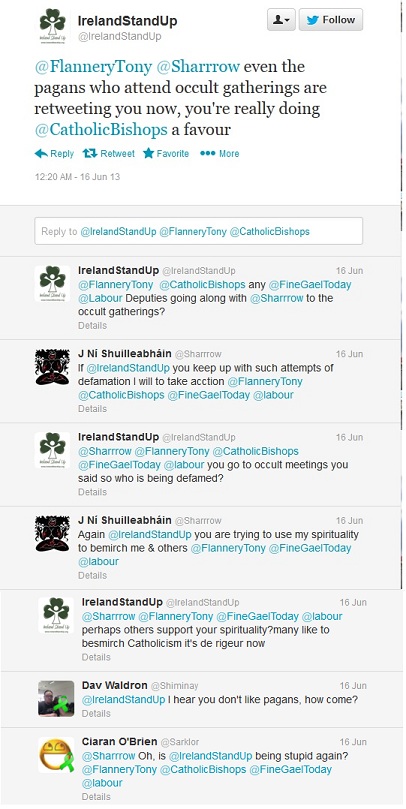 It would seem that those behind StandupIreland seem to think that going to Occult meetings or having anything to do with the occult is wrong and something to try and belittle someone over and try and 'taint' others by association.
I am baffled by this. I am out as being a pagan and Witch, I've been a moderator and admin for pagan communities and a member of the Occult Ireland forum for nearly 7 years. I've gone to moots, meet ups, Sabbaths, have run workshops, given talks, have been a speaker at a weekend pagan/Irish spirituality conference, have written the forward for Lora O'Brien's latest book A Practical Guide to Irish Spirituality
have been staff manager at Féile Draíochta (anyone who knows me can easily pick me out in the staff photo).
None of these are anything I am ashamed of and I don't see why I have to be. Ireland has a long history of it's citizens being involved in the Occult. Indeed the Hermetic Order of the Golden Dawn which is considered to be the greatest single influence on Western Magic and Occult systems and even Wicca had many Irish members.
Two of the most notable are W.B. Yeats and Maud Gonne. They were magical partners before she was married and their Occult correspondences are on view to any who may wish to read them as part of the W.B. Yeats exhibition in the National Library of Ireland on Kildare st. There is a virtual tour of the exhibition online which can be viewed here http://www.nli.ie/yeats/main.html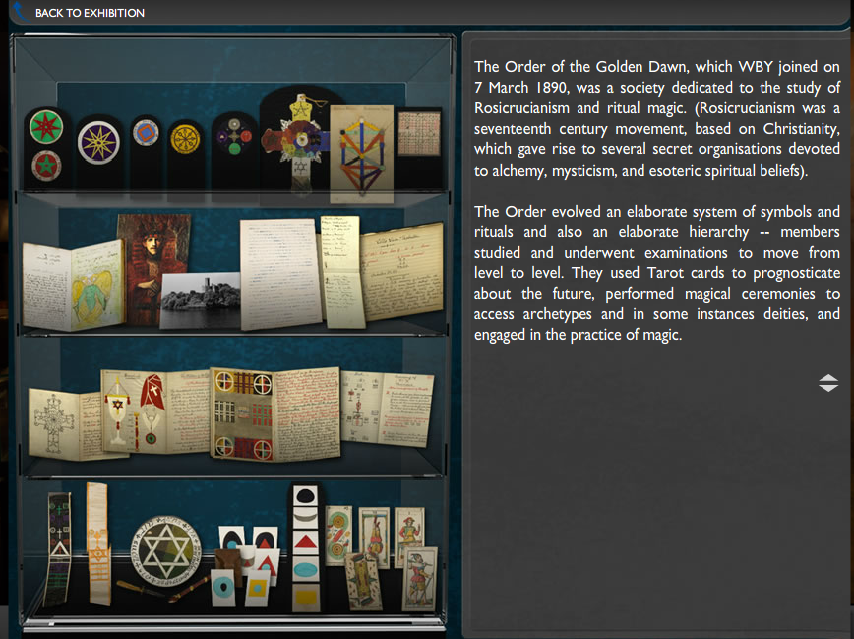 It seems that in trying to dream up a better Ireland they searched for all possible tools. I don't think that they would have wished an Ireland into being which was one that lacked diversity and derided their own spiritual explorations.