I will be in the wonderful geeky bubble which is www.octocon.com all weekend.
Mind yourselves while I am off event running and getting to be on so many panels which are so inter sectional it has made me squee.
Panels on bodily autonomy in young adult fiction, on bisexual representation in fiction, on sex workers in fiction, on genderqueerness in fiction, on mental health & neuro diversity in fiction and fandom community and magic & pagan ism in fiction.
This is my schedule for the weekend, you can have a look at the rest of line up here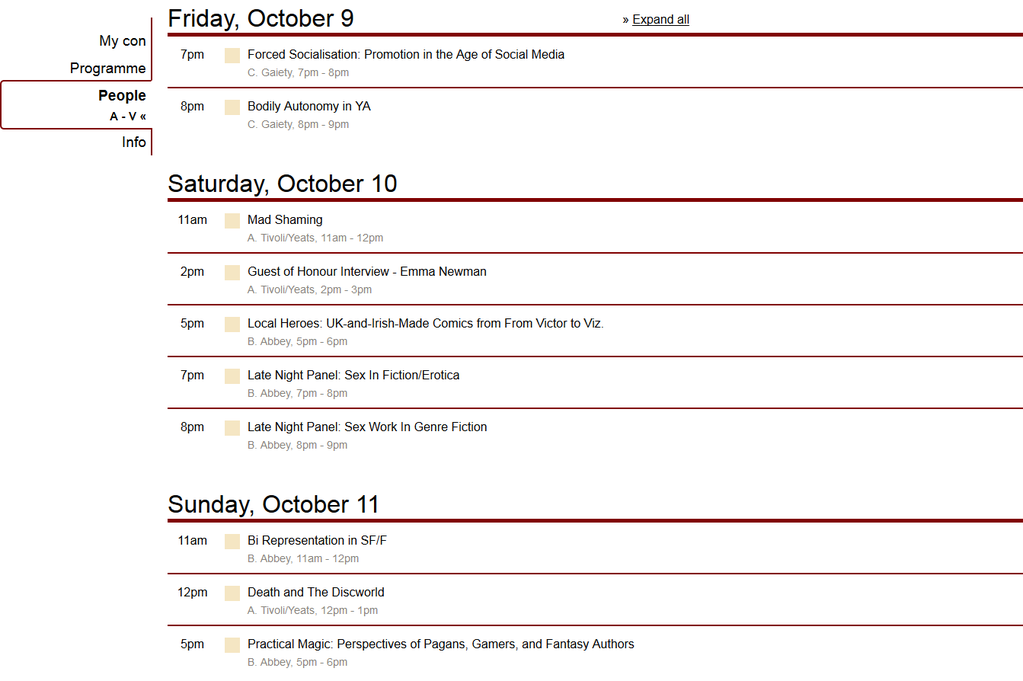 Scifi/fantasy fandom has this rep of being all older cis white hetro men. It's not. Both guests of honor this weekend are amazing and also women. Many of out guest authors joining us are women I admire, and I know I will also be surrounded by lovely feminist men.
I will be tweeting from @Octocon over the weekend if you want to see what I am up to.