Last Saturday I had the absolute honor and privilege of being the Celebrant of a wedding of two of my friends. They had decided to do the legal stuff separately and were looking for someone to conduct a ceremony of their construction on their Wedding day in their Venue.
The Venue was the very lovely Kettle's Country House Hotel out in County Dublin, which had one smaller room, pictured above for the ceremony and then a larger function room for the rest of the day, the dinner, dancing and afters.
I had spent some time communicating with the bride and groom about what elements make a wedding ceremony for them, we collaborated via google documents on the structure of the Ceremony, which was to have a Hand fasting and an Exchange of Wedding Rings as well as Vows and asking all those gather to support them on the adventure which is married life.
We worked on the wording and in the week before hand had several run through, via google hang outs.
The day of the wedding I made sure to get out to the Venue early to meet the wedding party and go over things again with the bride and groom, to do a walk through with them and then  liaise with the Venue staff and with the photographers.
The Ceremony went well, it flowed and all the moving parts happened seamlessly, they exchanged their vows, declared their love and were announced as husband and wife to all gathered there to, witness, support and celebrate.
It was my first time to be a Celebrant for a Wedding, I did have a moment or two of mild terror and really it was something you don't want to screw up; but I would so do it again.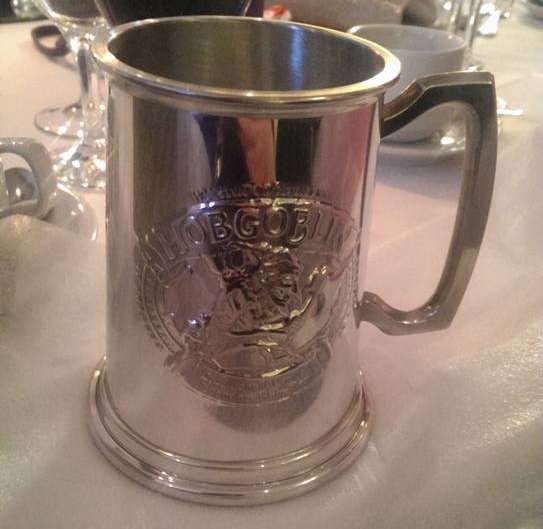 The happy couple got me a wonderful souvenir of the day and I will raise it later this week and toast their continued health and happiness.