So over the last 10 weeks my daughter has been in a Mindfullness program aimed at teens, to help them figure out their emotions, triggers and find ways to deal with a range of things, from negative thought patterns, panic attack, temper outburts. While the teens have been attending the 90min sessions some of us parents would go for coffee or lunch and chat.
The parents I did this with all turned out to be mothers, rather then fathers as it's still expected or easier for them to get time off work to do bring their children or else they are a stay at home parent due to the extra care their child needs.
It was nice to spend some time with them and to exchange war stories, to know my kids 'weridness' is actually pretty normal for kids on the autism spectrum. Over the 10 weeks we laughed, cried, shared and reached a certain comfort level. Our last ladies who lunch session was this week. The topic of teenage sex and sex education and the pressures on teens to become sexually active was trashed out over lattes, tea and sparking waters.
The point was made that it's not really that different from when we were teenagers and they started disclosing how old they were when they lost their virginity. This was the end of my feeling included and the same as them. I don't even define virginity in the same way, or even sex it seems. I had to decide would I be the only one who didn't share, should I share but only speak to part of my sexual history which was similar to them perpetuating bisexual erasure or would I flat out say my first sexual partner was a teenage girl like I was.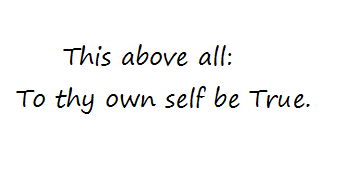 So I took a deep breath, while no one said anything mean or biphobic, some were startled, and there were a moment or two of silence. No one asked questions, but then the topic was swiftly changed to if anyone was going anyway over the summer holidays and how difficult doing that is with children who don't cope well with a change in routine.
It was a few moments discord in what had been 10 weeks of all just getting along, but it still happened. It's been said that we never stop coming out, but I can see why people stop, as it can make life easier. Maybe I just need to go to lunch with a different type of Ladies.