I got asked to come and help facilitate Ireland's 1st Trans Youth Forum. It took place Wednesday the 15th July 2015. The same day the Gender recognition bill was to pass through the houses of the Seanad. I was helping out with the 18 to 25 year old section and BelongTo were doing the 14 to 18 section separately to comply with child protection policies. The forum was put together by BelongTo, TENi and ITSA; with funding from the TCD Equality Soc.
What I got asked to do was to take notes on the sessions I was assigned and the feedback would be then taken and compiled into a core document which would then become part of a report. There was a facilitator for each session and I just had to sit, shut up, take notes and emote quiet acceptance, support and solidarity.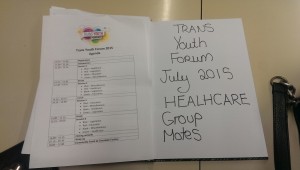 I was taking notes for the Healthcare sessions. It was lovely to be working with a group of over 30 young people. Some of whom I had meet before but most of them I had not. I was privileged to listen to them share their experiences, opinions and hopes for a better healthcare system.
Over my last year in my activism & volunteering, I have noticed a common thread about the Healthcare system in Ireland, that there are not enough services, not enough communication, that waiting times are absurd, that there is not a basic level of information which it can be assumed that GPs have and that many things boil down to a lack of bodily autonomy and resources. If you don't have the money to get services outside of the state then you are at a huge disadvantage.
All of those who were the core team who put the day together should be very proud of the work done and so should all the young people who took part. I really hope that there will be more sessions like this and that the report which is produced will be used to create real lasting positive change. When we wrapped up for the day I was to my surprise given a thank you card and a box of chocolates. But it was an honor to have been asked to take part.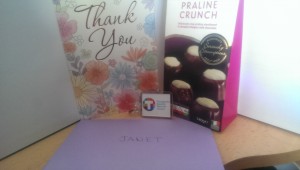 Yes the passing of the gender recognition bill is a wonderful thing but it's not enough. The bill does not allow for recognition of non binary people and it does nothing for those who are under 16. The recognition needs to be widened and then backed up by local services nationwide for people, children and their families.