When I wrote about the 100th anniversary of International Womens' Day 5 years ago, there was very little about it anywhere. There certainly wasn't a Google Doodle, there weren't images being shared on Facebook and Twitter.
We have come along way in the last 105 years, we have come along way in the last 5 years.
We now have more women in the Dáil then ever, the silence around reproductive rights is being broken, the women esp young women are not hesitant to call themselves feminists.Women are sharing about the stuff they put up with, which we shouldn't have too.
But we have far to go, to #repealthe8th and undo the years of cultural sexism in our society. This was written the year I was born, 40 years ago and much of this work still needs to be done.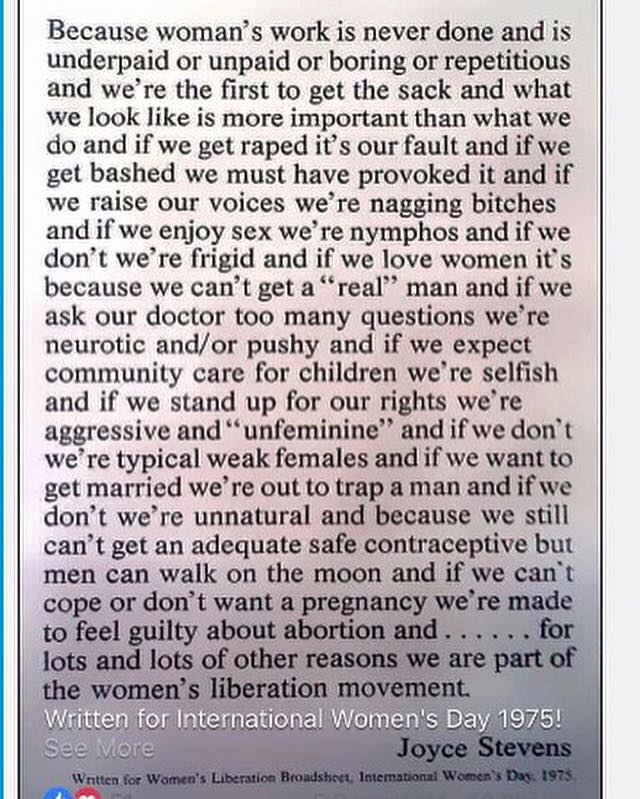 I hope to live for at least another 40 and now more then ever I am optimistic that we will see the changes, we all need for a better, fairer, kinder society.
Happy International Womens' Day!  Onwards and Upwards!