http://www.bivisibilityday.com/
Bi Visibility Day, also known as International Celebrate Bisexuality Day, has been marked each year since 1999 to highlight biphobia and to help people find the bisexual community.
Events happening in Ireland,  The Bi+ Ireland Network have 4 meet ups happening in Dublin, Cork, Galway and Belfast.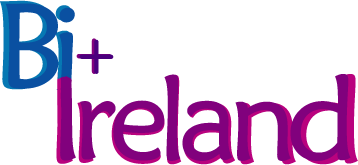 We're an Ireland-wide organisation working to create social and community space for nonmonosexual people based in, from, or closely connected to Ireland. Our aim is to create a space where bi+ people can make friends, access peer support and reduce any isolation they may experience. We aim to increase the visibility and presence of bi+ people throughout the island and to create diverse, vibrant and welcoming communities.

Get in touch either through here or with our email: biirelandnetwork@gmail.com
or on facebook https://www.facebook.com/groups/1386176571628425/ or on twitter https://twitter.com/IRLBi
Every Autumn Equinox Bisexual people who can safely do so celebrate it in an effort to reduce bisexual erasure, and increase bisexual acceptance. This is important as bisexual people do not get the same support and acceptance gay and lesbian people do, from the gay or straight community. This leads to bisexual people being more likely to suffer from mental health issues and to struggle more in their life. Bisexual people are also more likely to also have experienced partner abuse as a result and also not to be out to friends and family.
Young people need to know that, yes for some people iding as bisexual is part of them discovering themselves and they may go on to eventually come out as gay, many people don't. Bisexuality is a valid sexuality, it is not being confused, it is not being greedy, it is the ability to be sexually or romantically attracted to a person who's gender is the same or different to your own.